Meet the Team
The Oppenfield Network benefits from a combined staff of over 50 people across Europe, and a highly experienced leadership team shown here.
Get in touch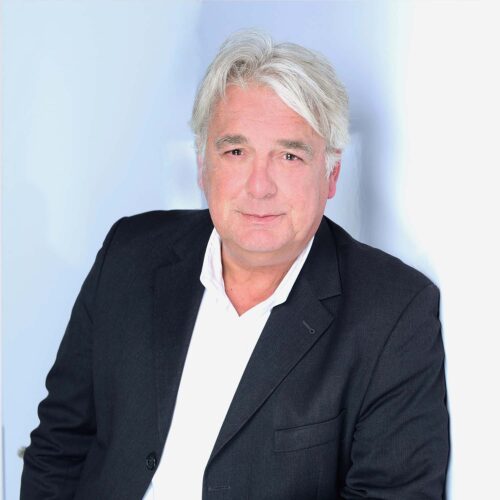 As a master's graduate of the Technical University of Delft, Hugo van Woerden started in the project development business in the late eighties. He was responsible for the development and realisation of more than 30 commercial properties throughout the country. Working in New York with the renowned architects of Pei Cobb Freed, he developed a 115.000 sqm Master Plan for the Beatrix Quarter in The Hague. After switching to the institutional real estate investment business in the early nineties Hugo van Woerden began working for the Dutch Pension Fund PGGM. Responsible for the approximately DM 1 billion portfolio in the Frankfurt region, he developed the 63.000 sqm Kastor and Pollux office towers next to Messeturm in a JV with Despa fund. With the sale of the German portfolio to an investment fund hosted by German SAL Oppenheim Bank, he contributed to the institution and growth of the institutional fund business of Oppenheim. During the late nineties and the beginning of the 2000's he was responsible for building the Dutch portfolio by doing EUR 2 billion in acquisitions and sales. After the sale of the Oppenheim institutional business to IVG AG Hugo van Woerden became managing director of the Dutch Branch with assets under management amounting EUR 1,2 billion.
In 2012, Hugo van Woerden started the Boutique Asset Management Company "DutchRE" (DRE). Servicing mainly foreign clients DRE specializes in accommodating cross-border investments with an emphasis on adding sustainable values. Feature projects were the conversion of the 20.000 sqm MARTINEX office tower in Almere into a mixed-use building with hotel, restaurant, apartments, fitness club and business centre and the redevelopment of the 30.000 sqm PHW25 office building into the Amsterdam Health and Technology Centre providing office and laboratory space for companies active in the Life Sciences industry. Today the DRE team manages a portfolio of approx. 150.000 sqm commercial real estate. In addition, DRE has currently approx. 90.000 sqm under development of which some 45.000 sqm residential space all in the Amsterdam Region. Through its daughter company "IQPM" the service package can include day to day Property Management.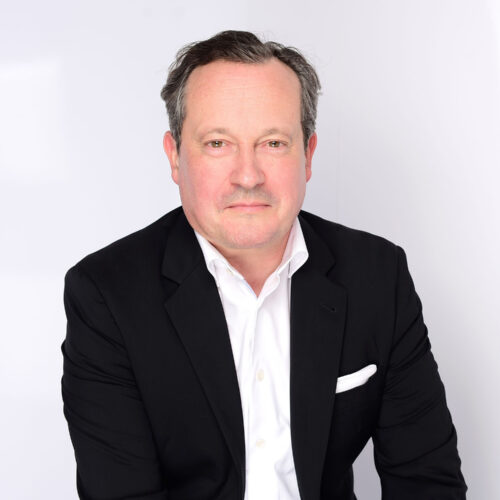 Jan is a leading consultant in real estate investment and asset management with a broad network and extensive experience in all real estate sectors (offices, retail, industrial and residential investments) in
Belgium and Luxembourg. Specialized in all real estate transactions (leasing & sales) and property management issues.
He started 30 years ago as a Junior Property Manager in a local investment and construction company in Ghent (Bouw & Immobilien MAES, currently known as ALIDES), and has developed his negotiation skills and leadership in the real estate sector through various positions such as Property Manager for the leading Antwerp-based real estate agent CEUSTERS, Managing Director of ING RE Investment Management BELUX, CONNECTIMMO (member of the Proximus Group of Companies), OPPENHEIM IMMOBILIEN and the listed German real estate fund IVG.
As a founding member of OPPENFIELD 'the European Real Estate Network', he actively seeks together with his partners in this network, for cross-border cooperation in the real estate investment and real estate services sector. This narrow pan European cooperation gives him an ideal forum for the exchange of market information, best practices and interesting resources he can share with clients and colleagues.
So, nowadays he has different Director mandates in local, private owned Real Estate companies, holding commercial and residential real estate premises in different Belgian major cities.
His skills combine strength in loyalty, leadership, strategy and operational management with the best class investors and operators from across Europe.
He is respected within the inner circle of his clients, for his local real estate market insight and relationships to achieve excellent business results.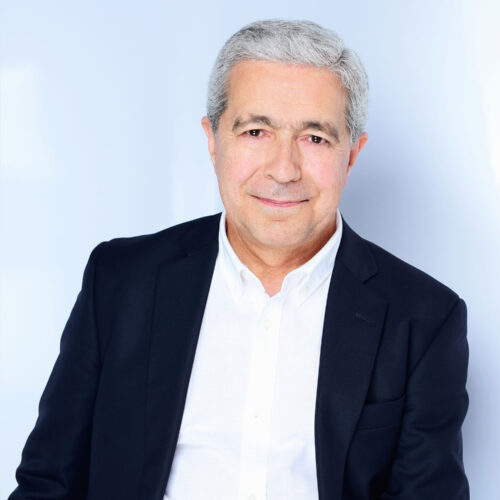 Javier Fernández Clavé holds a PhD in Architecture, Construction and Urban Planning from the ETSAM at the Polytechnic University of Madrid (UPM), and has a broad expertise in residential, retail, industrial, equipment, urban planning, and civil engineering.
Javier enters the institutional real estate investment world in 1987 as the Investment Manager at HNA. In 1990 he is appointed Head of Asset/Investment Management at Skandia for Spain and Portugal. Then, he joins REAG (American Appraisal) as Managing Director for Spain. In 1999, he becomes Country Manager of Oppenheim/IVG for Spain and Portugal. Since 2013, he is the Founding Partner and CEO at JFC Real Estate Advisors, and a founding member of Oppenfield.
Along his carrier, he has transacted more than 58 properties, amounting 345.000 sqm and 1.4 Billion € of market value, and has managed 86 buildings representing more than 330.000 sqm, with a value of 1.25 Billion €. As an architect, he has projected 23 buildings totalising more than 50.000 sqm and has formulated 3 city plans affecting 3.965.000 sqm.
He has been a member of several committees at COAM, teaching professor at MDI (Real Estate MBA) and a speaker in numerous lectures at MDI, ETSAM, COAM, MIPIM, BMP, and I.E.
He holds a Real Estate and Construction MBA (MDI) from UPM, and is a Real Estate Agent (API) by the Spanish Ministry of Public Works. He is also a member of the Spanish Association of Offices AEO, and of the Royal Spanish Assembly of Yacht Captains (RAECY).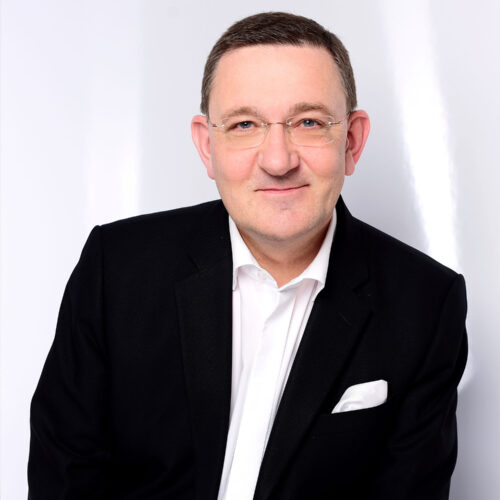 Dr. Manfred Wiltschnigg has been successfully active for more than 25 years in Austria and the Central and Eastern Europe (CEE) region. His exceptional experience as both an executive committee leader and operations expert positions him as a well-known leading player in the market. With his valuable expertise as a managing director, executive committee, and advisory board member, he brings our clients his singular experience in the commercial properties sector.
For Oppenheim Immobilien KAG (now: PATRIZIA Immobilien AG), one of the leading German real estate special fund managers, he served as Regional Director for Austria and the CEE, building up the entire region. Following that, he established a similar framework for IVG Immobilien AG, completing numerous purchases, value enhancements, and successful management and leasing plans. As Chief Operating Officer on the management board of Immoeast/Immofinanz Group, he consolidated and reoriented the activities of the group, generating a €10 billion investment portfolio from Poland to Bulgaria and from France to Russia and establishing sustainably successful asset management structures. As Chairman of the Austrian Committee of the Urban Land Institute (ULI), Manfred shaped one of the most important international industry associations in this region. He is a member of the Royal Institute of Chartered Surveyors (RICS).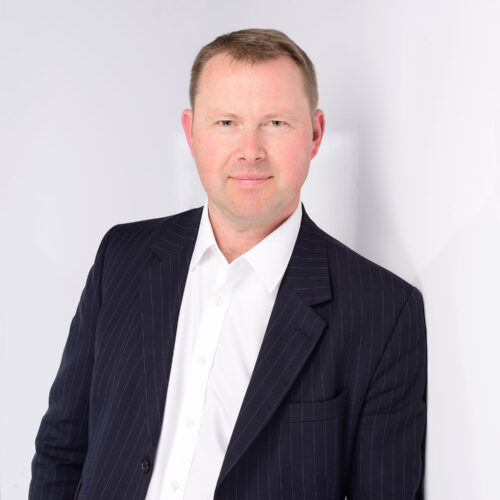 Richard is an experienced and highly qualified investment manager and investment advisor specialising in UK and European Real Estate. In his 30 year career in real estate he has transacted over €3billion of property deals in the office, retail, residential and logistics sectors.
He was a fund manager and UK country manager at Oppenheim Immobilien KAG from 2000 to 2008 during which time he and his team successfully acquired and asset managed over €700m of office and mixed use assets in the UK (London and regional markets) and delivering significant outperformance vs the fund benchmarks.
More recently he led CPPIB's real estate investment programmes in the UK and Germany from 2008 to 2015 including some landmark deals such as Nova Victoria (Development JV with Land Securities), Centro Oberhausen and the acquisition of a major stake in Unibail Rodamco Germany.
Currently Richard is a founding partner at Reset Asset Management and the leads the UK branch of the Oppenfield Network.
Richard is a member of the Royal Institution of Chartered Surveyors, holds an MBA and a Masters in European Property Development and Planning.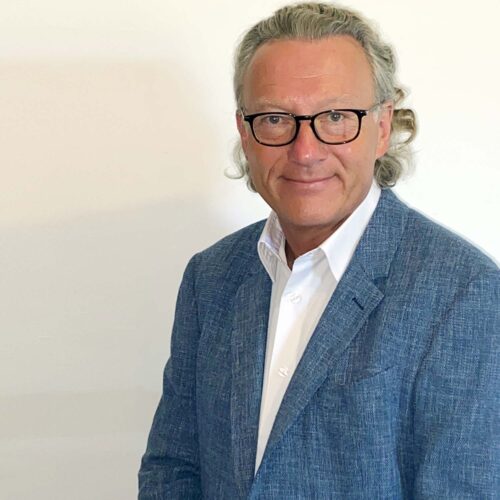 Thierry holds a
Master of Business Administration
from the
IAE Paris Sorbonne
University and an advanced
technician's certificate in Automation & Process Control
from the National School of Chemistry -Physics and Biology of Paris.
In the late 80's Thierry started to work as a Project Manager for Johnson Controls France which developed new facilities for building management system and monitoring equipment, modeling and implementation of regulation and automation processes. That was the ancestor of Smart Building. Thierry completed projects for the Credit Agricole headquarter, the iconic 12 Madeleine building, IBM and the Cartier foundation.
In 1994 Thierry joined the company GFF "Groupement Foncier Français" which was a development and manager actor in real estate and particularly built some of the first tower in La Defense, and more precisely the institutional part. The portfolio was constituted of some 1,5 Millions of commercial real estate and 55 000 of residential units. Thierry worked on the emblematic new building Etoile Saint Honoré (30 000 sqm in the Paris CBD or Triangle d'Or).
For the Y2K Thierry joined the company AMG "Asset Management & Gestion" where he had been Director of the Asset & Property Management. AMG accompanied the German funds CGI Commerz Grundbesitz Investment Gmbh from their two first acquisition in France and Paris, with the assets Etoile Saint Honoré (30 000 sqm Paris 8ème) and the tower Europlaza (50 000 sqm in Paris La Défense), delivering full asset and property management services during their active acquisition period in France which grew the portfolio up to a global value of circa 4,5 Billions €.
In 2004 Thierry become Associate Managing Director of APM Asset and Property Management, which bought the shares of CPMS in the joint venture CPAM. APM continued to deliver very high level of services to institutional and foreign investors, still with some German funds as Commerz Real France, Union Investment Real Estate, Hansa Invest, Oppenheim and then IVG, Credit Suisse Asset Management…
In 2007 APM merged with the subsidiary company of the Groupe Duval IRIMMO, for becoming the company YXIME. After the whole sale of the shares in 2010 Thierry continued to accompany the company by having been Managing Director and in 2014 Chairman of the board, when at that time Thierry created his own structure APCIM.
Thierry has been teaching at the ESPI "Ecole Supérieure des Professions Immobilière".
Thierry likes sailing and cycling. He is one of the founding member of the Association Les Cycles de l'Immobilier which organizes cycling from Paris to Cannes for the MIPIM event, for charity organization, since 2017, and has been raising already 500 K€.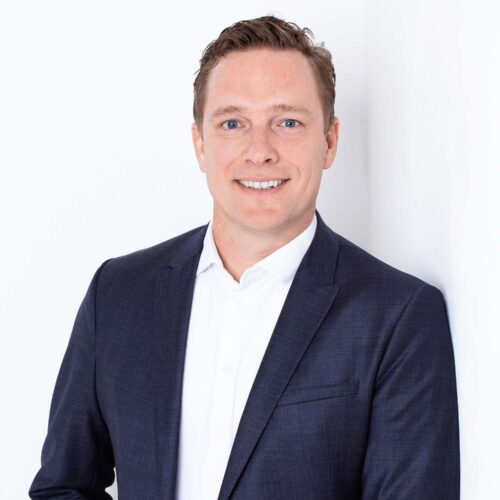 Tim Ross is an expert in fund and project management with over 20 years of industry experience in Germany and abroad. Tim started real estate business at IVG Immobilien AG, at the time the largest listed real estate company in Germany. After a trainee program Tim became Assistant to the Chairman of the Board and remained in IVG Group for eleven years. In his most recent position as Director Business Development at IVG Institutional Funds he was responsible for designing new products and for investor relations.
From 2011 Tim worked for four years for a family office of the Royal Family in Abu Dhabi as Director Business Development. Back in Germany Tim became Director Real Estate Fund Management at Deka Bank in Frankfurt. In 2017 he joined PIER Investment Partner. The company became the bank-independent investment manager and real estate asset management platform of the Ten Brinke Group. PIER Investment Partner manages real estate assets of around 1.6 billion euros for institutional investors. As a member of the Ten Brinke Group, PIER Investment Partner has access to local offices, project development and construction expertise and to attractive investment properties. Within the group, PIER Investment Partner also offers technical and commercial property management and other real estate solutions. The company draws on an extensive network of specialists.
As one of three Managing Partners at PIER Investment Partner Tim is responsible for Corporate Development and Human Resources. Overall, Tim designed products and placed real estate funds for institutional and private investors with a total volume of around three billion euros.
Tim Ross holds a Diplom-Kaufmann from the University of Lüneburg and a PMD from IESE Business School, Barcelona.
Besides work Tim enjoys spending time with his family and with his hobbies sailing and skiing.